This program is perfect for…
Students who'd like to learn practical applications for web technology—including how to effectively design and assemble a website
Individuals who want a hands-on introduction to using Adobe's Photoshop, Dreamweaver, and Animate programs
People who hope to become familiar with HTML, CSS, and JavaScript's website creation capabilities and uses
Individuals who want to understand client-relational database design, a vital part of system design and implementation
What you can learn.
How to create a three- to five-page website with graphics and other components
How the Internet client/server model works; effective hypermedia structure design; how to promote a web presence; and how to use web technology for intranets
Relational database technology, data modeling, SQL, data normalization, and the translation of logical designs to physical storage structures—in addition to information about working with indexes, storage management, transactions, and other elements
How to make and edit animated gifs, simple videos, and other images with Photoshop; ways to create responsive HTML5 web pages with Dreamweaver; and how to use Adobe Animate for non-Flash animation and Illustrator for layouts, graphics, and other images
Courses
Click below to view the required and elective courses, if applicable, for this program.
Electives
In addition to required core coursework, students must successfully complete 8 units of elective coursework. Any course numbered X 400-499 in the COM SCI discipline may be applied as an elective toward this program.
Estimated Cost Breakdown
All courses in this program are paid for individually, unless otherwise noted. An application form is required to establish candidacy in this program. From the 'Apply Now' button, complete the online application and pay the application fee if applicable.
Application & Candidacy Fee
150.00
Estimated Program Tuition
5970.00
Estimated program textbook/materials
600.00
*The Application & Candidacy Fee establishes your candidacy in the program for a period of time covering normal progress toward completion and may allow you to access a variety of program benefits.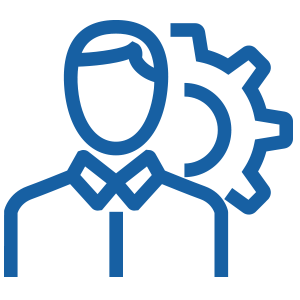 Internships
Available
**Federal Financial Aid Gainful Employment Disclosures
The U.S. Department of Education requires colleges and universities to disclose certain information for any financial aid eligible program that, "prepares students for gainful employment in a recognized occupation". This information includes program costs; occupations that the program prepares students to enter; occupational profiles; on time completion rate; and for the most recent award year: the number of students who have completed the program, the number of students who complete the program within the estimated duration, the job placement rate, and the median Title IV and private loan debt incurred by those who complete the program. For gainful employment information for this program, visit our Financial Aid page.
Contact US
Our team members are here to help. Hours: Mon-Fri, 8am-5pm.
310-206-6794

dt@uclaextension.edu
Programs you may also like...