This program is perfect for...
Students preparing for a teaching role in a classroom for children from birth to age 5
Individuals seeking to be highly respected, creative, and dynamic instructors
Educators looking to meet academic requirements for California Title 5 and Title 22 regulations, Professional Growth Activities, and California Child Development Permits
Students looking for contemporary knowledge in child development and early care and education.
What you can learn.
Explore child growth and development from prenatal development through adolescence
Discover the philosophies, history, and development of early childhood programs
Learn the dynamics between young child, family, school, and community, including cultural and social influences
Learn to equip, plan, and implement a developmentally appropriate curriculum and learning environment for young children
What this certificate has done for our students.
85%
feel the certificate helped them enhance their careers
1 in 4
received a salary increase after starting the certificate
100%
feel the certificate helped them switch careers
87%
recommend the certificate program to others
Source: UCLA Extension Certificate Graduates Survey
Courses
Click below to view the required and elective courses, if applicable, for this program.
Required Courses
Students must complete 5 required courses and 6 units (2 courses) of elective credit.
Unless you have significant early childhood education experience, we recommend taking these courses in the following order: X121, X122, X123, X124, X125. CA teacher permits for the Associate Teacher level and above specifically require the courses X121, X122, X123, and X124. Additional units are required, depending on the permit level.
Please note: UCLA Extension is on the quarter system. If you are seeking a Child Development Permit, you may need additional units based on the type of permit you are seeking. Please be aware the permit unit requirements are based on semester units.
Required Courses (Spanish-Language Versions)
Spanish-language versions of required courses are available.
Electives
Students must complete 5 required courses and 6 units (2 courses) of elective credit.
Estimated Cost Breakdown
All courses in this program are paid for individually, unless otherwise noted. An application form is required to establish candidacy in this program. From the 'Apply Now' button, complete the online application and pay the application fee if applicable.
Application & Candidacy Fee
50.00
Estimated Program Tuition
3275.00
Estimated program textbook/materials
750.00
*The Application & Candidacy Fee establishes your candidacy in the program for a period of time covering normal progress toward completion and may allow you to access a variety of program benefits.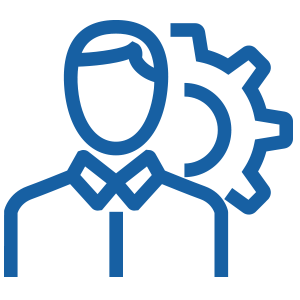 Internships
Available
**Federal Financial Aid Gainful Employment Disclosures
The U.S. Department of Education requires colleges and universities to disclose certain information for any financial aid eligible program that, "prepares students for gainful employment in a recognized occupation". This information includes program costs; occupations that the program prepares students to enter; occupational profiles; on time completion rate; and for the most recent award year: the number of students who have completed the program, the number of students who complete the program within the estimated duration, the job placement rate, and the median Title IV and private loan debt incurred by those who complete the program. For gainful employment information for this program, visit our Financial Aid page.
Contact Us
Speak to a program representative. Hours: Mon-Fri, 8am-5pm.
310-825-4191

education@uclaextension.edu
Programs you may also like...