This program is perfect for...
Those interested in exploring college counseling career options and identifying areas of further focus and specialization
Experienced counselors and educational consultants looking to augment their skill set
Individuals interested in learning the basics of college counseling
What you can learn.
Learn the fundamentals of financial aid, including types and sources of financial aid, how to apply, who is eligible, and how to use scholarship search services
Discover details of the college admissions process, including choosing a school, writing letters of recommendation, and determining admissions criteria
Explore college counseling for groups of students with unique needs, such as those with learning disabilities, undocumented students, students who are members of the LGBT community, and transfer students
Understand the differences between guidance and college counseling, the college counselor's unique responsibilities, and available resources
Courses
Click below to view the required and elective courses, if applicable, for this program.
Required Courses: 
Elective Course (choose 1):
Estimated Cost Breakdown
All courses in this program are paid for individually, unless otherwise noted. An application form is required to establish candidacy in this program. From the 'Apply Now' button, complete the online application and pay the application fee if applicable.
Application & Candidacy Fee
50.00
Estimated Program Tuition
3180.00
Estimated program textbook/materials
200.00
*The Application & Candidacy Fee establishes your candidacy in the program for a period of time covering normal progress toward completion and may allow you to access a variety of program benefits.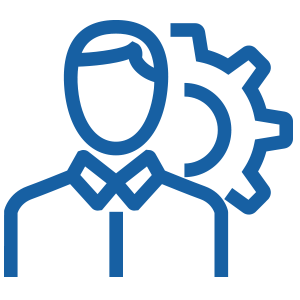 Internships
Available
**Federal Financial Aid Gainful Employment Disclosures
The U.S. Department of Education requires colleges and universities to disclose certain information for any financial aid eligible program that, "prepares students for gainful employment in a recognized occupation". This information includes program costs; occupations that the program prepares students to enter; occupational profiles; on time completion rate; and for the most recent award year: the number of students who have completed the program, the number of students who complete the program within the estimated duration, the job placement rate, and the median Title IV and private loan debt incurred by those who complete the program. For gainful employment information for this program, visit our Financial Aid page.
College Counseling Certificate
We also offer a seven-course College Counseling Certificate, designed for teachers, career counselors, admissions personnel, and other professionals who want to develop their professional competencies, or are interested in establishing an independent college counseling practice. 
Contact Us
Speak to a program representative. Hours: Mon-Fri, 8am-5pm.
310-825-4191

onlineccc@uclaextension.edu
Programs you may also like...