This program is perfect for...
Individuals who want to become independent producers
Filmmakers
Entertainment professionals who already understand the production process and want to expand their knowledge
Individuals interested in filmmaking who already understand the production process
What you can learn.
What it takes to produce a film
How to market and distribute movies independently
How to leverage new technologies and the Internet
How maximize production values on a lower budget
About this program.
The Independent Producing Certificate is designed for those who want to become independent producers and are already versed in filmmaking. Students will be taught the skills of marketing and distributing movies themselves, harnessing the power of new technologies and the Internet. Students will also learn to develop cost-effective and innovative digital marketing plans presenting unique campaign elements and opportunities for lower budget films, including the use of social media to build awareness and engage audiences. This short but comprehensive program will prepare students in all aspects of producing, from story development to marketing. The program curriculum does not cover the actual making of a film. A prerequisite understanding of the production and post-production process is recommended prior to start.
Courses in this certificate can be offered both online or in the classroom. The program can be completed 100% online. 
What our certificates have done for our students.
85%
feel a certificate helped them enhance their careers
1 in 4
received a salary increase after starting a certificate program
50%
switched careers after completing a certificate program
85%
recommend a certificate program to others
Source: UCLA Extension Certificate Graduates Survey
Courses
Click below to view the required and elective courses, if applicable, for this program.
Estimated Cost Breakdown
All courses in this program are paid for individually, unless otherwise noted. An application form is required to establish candidacy in this program. From the 'Apply Now' button, complete the online application and pay the application fee if applicable.
Application & Candidacy Fee
200.00
Estimated Program Tuition
4200.00
Estimated program textbook/materials
250.00
*The Application & Candidacy Fee establishes your candidacy in the program for a period of time covering normal progress toward completion and may allow you to access a variety of program benefits.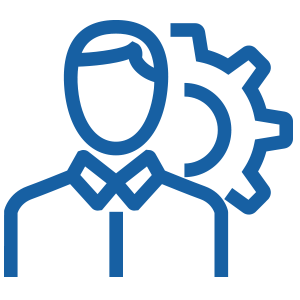 Internships
Available
**Federal Financial Aid Gainful Employment Disclosures
The U.S. Department of Education requires colleges and universities to disclose certain information for any financial aid eligible program that, "prepares students for gainful employment in a recognized occupation". This information includes program costs; occupations that the program prepares students to enter; occupational profiles; on time completion rate; and for the most recent award year: the number of students who have completed the program, the number of students who complete the program within the estimated duration, the job placement rate, and the median Title IV and private loan debt incurred by those who complete the program. For gainful employment information for this program, visit our Financial Aid page.
Contact Us
Speak to a program representative. Hours: Mon-Fri, 8am-5pm.
310-825-9064

entertainmentstudies@uclaextension.edu
Programs you may also like...