This program is perfect for...
Veteran real estate professionals who want to broaden their knowledge in the areas of real estate investments, development, property management, and leasing/brokerage
Individuals pursuing their salesperson or broker license who want a comprehensive curriculum that goes beyond that of exam preparation courses
Individuals interested in learning the real estate profession from the ground up
What you can learn.
Acquire specialized information that can help both entry-level and advanced professionals gain opportunities beyond sales and brokerage
Explore current insights into the real estate market and the profession from instructors who are industry leaders
Learn the principles and practice of real estate essential to entering the profession
What our certificates have done for our students.
84%
feel the certificate helped them enhance their careers
1 in 4
received a salary increase after starting the certificate
100%
say the certificate was helpful in starting a new business
3 in 4
recommend the certificate program to others
Courses
Click below to view the required and elective courses, if applicable, for this program.
Program Prerequisite
Students are advised to complete X475.1 Real Estate Principles (or equivalent) since this is a prerequisite course for numerous courses in the curriculum. Those students with a current California salesperson/ broker license should consult with the certificate advisor to waive the prerequisite requirement.
Elective - Required Fundamentals II
Students must complete one of the following courses.
Estimated Cost Breakdown
All courses in this program are paid for individually, unless otherwise noted. An application form is required to establish candidacy in this program. From the 'Apply Now' button, complete the online application and pay the application fee if applicable.
Application & Candidacy Fee
200.00
Estimated Program Tuition
6700.00
Estimated program textbook/materials
900.00
*The Application & Candidacy Fee establishes your candidacy in the program for a period of time covering normal progress toward completion and may allow you to access a variety of program benefits.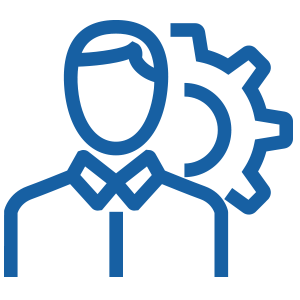 Internships
Available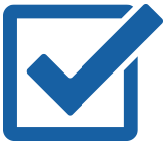 **Federal Financial Aid Gainful Employment Disclosures
The U.S. Department of Education requires colleges and universities to disclose certain information for any financial aid eligible program that, "prepares students for gainful employment in a recognized occupation". This information includes program costs; occupations that the program prepares students to enter; occupational profiles; on time completion rate; and for the most recent award year: the number of students who have completed the program, the number of students who complete the program within the estimated duration, the job placement rate, and the median Title IV and private loan debt incurred by those who complete the program. For gainful employment information for this program, visit our Financial Aid page.
Contact Us
Speak to a program representative. Hours: Mon-Fri, 8am-5pm.
310-206-2714

industrysegmentprograms@uclaextension.edu
Programs you may also like...