This program is perfect for...
Project managers who would like to complement their expertise with deep knowledge of agile methodologies, including how to scale at the enterprise-level
Managers who want to transition their teams to use agile methodologies to enhance productivity, collaboration, time-to-market, and customer satisfaction
Developers, test engineers, marketers, and other professionals looking to learn a set of techniques and processes to improve their workflow
Those planning to pursue the PMI Agile Certified Practitioner (PMI-ACP)® certification and/or the Certified Scrum Professional ScrumMaster® (CSP-SM)
certification
What you can learn.
Distinguish the differences between agile and traditional project management, and when to use each approach
Understand how agile methodologies can help teams and organizations adapt to changing conditions and meet business needs quickly and efficiently
Utilize agile frameworks, including: Scrum, Kanban, Extreme Programming (XP), Lean Software Development (Lean SD), Agile Unified Process (AUP), Feature-driven Development (FDD), Dynamic System Development Method (DSDM) and Crystal
Transition teams and implement large-scale agile within enterprises using frameworks such as the Scaled Agile Framework (SAFe) or Large Scale Scrum (LeSS)
Stay ahead with agile management.
Agile Project Management originally emerged in the software and IT development worlds. In these fields of rapidly exploding growth, a comprehensive management plan developed one month might be obsolete the next. Agile presented a solution to this climate of rapid change. Agile management systems break work into smaller iterative processes to create a management style that is, as its name suggests, quickly adaptable to sudden changes.
Show More
Expect more from your education.
Courses
Click below to view the required and elective courses, if applicable, for this program.
Estimated Cost Breakdown
All courses in this program are paid for individually, unless otherwise noted. An application form is required to establish candidacy in this program. From the 'Apply Now' button, complete the online application and pay the application fee if applicable.
Application & Candidacy Fee
100.00
Estimated Program Tuition
2997.00
Estimated program textbook/materials
150.00
*The Application & Candidacy Fee establishes your candidacy in the program for a period of time covering normal progress toward completion and may allow you to access a variety of program benefits.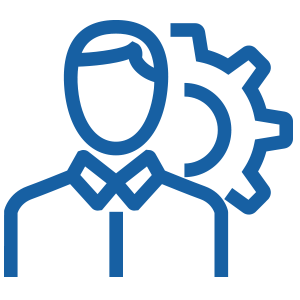 Internships
Available
**Federal Financial Aid Gainful Employment Disclosures
The U.S. Department of Education requires colleges and universities to disclose certain information for any financial aid eligible program that, "prepares students for gainful employment in a recognized occupation". This information includes program costs; occupations that the program prepares students to enter; occupational profiles; on time completion rate; and for the most recent award year: the number of students who have completed the program, the number of students who complete the program within the estimated duration, the job placement rate, and the median Title IV and private loan debt incurred by those who complete the program. For gainful employment information for this program, visit our Financial Aid page.
Contact Us
Our team members are here to help. Hours: Mon-Fri, 8am-5pm
310-825-4100

et@uclaextension.edu
Programs you may also like...