This program is perfect for...
Individuals within an organization who want to learn more about risk management concepts and methods
Any professional seeking to enable his or her business to adapt to challenging and rapidly evolving risk environments
Professionals looking to improve their organization's ability to face risks and challenge
Those seeking greater skills in managing day-to-day operational risks
What you can learn.
The theory and practical application of enterprise risk management
How to design and put into practice a risk management program
How to position your organization to withstand systemic disruptions and adapt for the future
Courses
Click below to view the required and elective courses, if applicable, for this program.
Estimated Cost Breakdown
All courses in this program are paid for individually, unless otherwise noted. An application form is required to establish candidacy in this program. From the 'Apply Now' button, complete the online application and pay the application fee if applicable.
Application & Candidacy Fee
200.00
Estimated Program Tuition
3420.00
Estimated program textbook/materials
325.00
*The Application & Candidacy Fee establishes your candidacy in the program for a period of time covering normal progress toward completion and may allow you to access a variety of program benefits.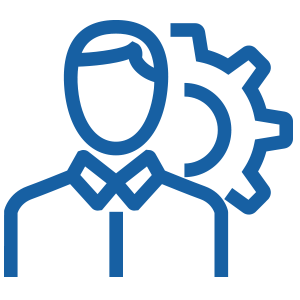 Internships
Available
**Federal Financial Aid Gainful Employment Disclosures
The U.S. Department of Education requires colleges and universities to disclose certain information for any financial aid eligible program that, "prepares students for gainful employment in a recognized occupation". This information includes program costs; occupations that the program prepares students to enter; occupational profiles; on time completion rate; and for the most recent award year: the number of students who have completed the program, the number of students who complete the program within the estimated duration, the job placement rate, and the median Title IV and private loan debt incurred by those who complete the program. For gainful employment information for this program, visit our Financial Aid page.
Get a Head Start on a Master's Degree
Take advantage of an agreement between UCLA Extension and California State University Long Beach to complete your Master of Science in Emergency Services Administration. Graduates of this certificate may apply 8 quarter units (two 4-unit courses) or a maximum of 6 semester units toward CSULB's MS in Emergency Services Administration.*
*Transfer to the CSULB master's degree is contingent upon the student already possessing a baccalaureate degree from an accredited college or university, with a minimum GPA of 3.0. CSULB is the sole academic institution that determines eligibility for admission to the Master of Science in Emergency Service Administration and will be the institution that evaluates the official University of California Los Angeles Extension transcript submitted by applicants.
Contact Us
Speak to a program representative. Hours: Mon-Fri, 8am-5pm.
310-206-2714

industrysegmentprograms@uclaextension.edu
Programs you may also like...