This program is perfect for...
Financial professionals looking to advance to roles such as quantitative analyst, model validation quantitative analyst, or a team lead in modeling and trading
Finance or business school graduates wanting to expand their capabilities
Those considering the CFA®, CMA®, and FPAC (formerly FP&A) Certifications
What you can learn.
Understand how to process and interpret financial data. Become more predictive with finances using data analysis techniques and tools that create clean, valuable data sets
Get hands-on with business modeling and analysis techniques, transforming data and modeling assumptions into analyses that drive the bottom line of your business
Discuss the processing and design challenges involved with different data analyses. Use business models to produce forecasts, simulations, and sensitivity analyses
Learn about linear and matrix algebra with an emphasis on demand/supply and cost/revenue analysis
Explore the elements of probability, probability distributions, estimation and confidence intervals, tests of significance and hypotheses, linear regression and correlation, time-series analysis, and principles of index numbers

Deep Dive into Quantitative Financial Analytics
This program is sure to future-proof your career in Finance. Our elite instructors teach a working knowledge of forecasting, evaluation, and analysis modeling – with the ultimate objective of transforming data and modeling assumptions into key metrics as well as bottom-line results.
Understand how to predict the payback period for an investment, how expenditures and cost savings will impact various parts of a business. Critically, you'll discover how advanced analytics can help drive a balanced budget and business expansion.
You'll learn the concepts of cost and production, allocation of resources through competition, forms of market competition, relation of size to efficiency, markets for productive factors, incentives and growth, and capital budgeting. Upon completion, students will understand how to assemble, organize, and interpret data as technology advances and for use in AI applications.
Format: Courses are offered in online and in-person formats. This certificate can be completed 100% online. 
Duration: Complete the program in as little as 6 months. Typical pace is one year. Start any quarter.
 
Courses
Click below to view the required and elective courses, if applicable, for this program.
Prerequisites
Estimated Cost Breakdown
All courses in this program are paid for individually, unless otherwise noted. An application form is required to establish candidacy in this program. From the 'Apply Now' button, complete the online application and pay the application fee if applicable.
Application & Candidacy Fee
200.00
Estimated Program Tuition
4275.00
Estimated program textbook/materials
625.00
*The Application & Candidacy Fee establishes your candidacy in the program for a period of time covering normal progress toward completion and may allow you to access a variety of program benefits.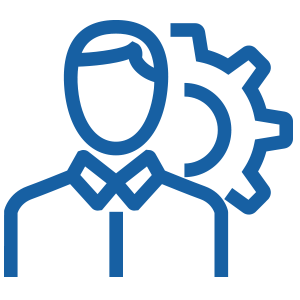 Internships
Available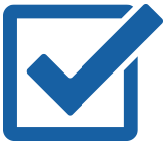 **Federal Financial Aid Gainful Employment Disclosures
The U.S. Department of Education requires colleges and universities to disclose certain information for any financial aid eligible program that, "prepares students for gainful employment in a recognized occupation". This information includes program costs; occupations that the program prepares students to enter; occupational profiles; on time completion rate; and for the most recent award year: the number of students who have completed the program, the number of students who complete the program within the estimated duration, the job placement rate, and the median Title IV and private loan debt incurred by those who complete the program. For gainful employment information for this program, visit our Financial Aid page.
An internship in finance is an opportunity to gain practical experience with leading firms and companies covering a variety of finance and investment-related job functions for a minimum of 120 hours. 
Contact Us
Speak to a program representative. Hours: Mon-Fri, 8am-5pm.
310-206-7247

fmpcertificate@uclaextension.edu
Programs you may also like...