This program is perfect for...
Individuals at a small to mid-size business who need a better understanding of internal control, compliance, taxation concepts and international finance
Individuals working in accounting who are interested in a specialization and are uncertain what skills will be the most useful or interesting to them
Individuals looking to broaden their financial skills, understanding and expertise in order to advance their career
What you can learn.
Differences in accounting standards internationally
Tax concepts, understanding and preparation
Examine financial statements and reports
Fraud detection and internal controls
Courses
Click below to view the required and elective courses, if applicable, for this program.
Estimated Cost Breakdown
All courses in this program are paid for individually, unless otherwise noted. An application form is required to establish candidacy in this program. From the 'Apply Now' button, complete the online application and pay the application fee if applicable.
Application & Candidacy Fee
75.00
Estimated Program Tuition
3420.00
Estimated program textbook/materials
720.00
*The Application & Candidacy Fee establishes your candidacy in the program for a period of time covering normal progress toward completion and may allow you to access a variety of program benefits.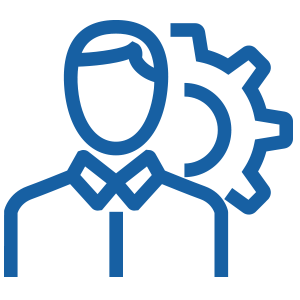 Internships
Available
**Federal Financial Aid Gainful Employment Disclosures
The U.S. Department of Education requires colleges and universities to disclose certain information for any financial aid eligible program that, "prepares students for gainful employment in a recognized occupation". This information includes program costs; occupations that the program prepares students to enter; occupational profiles; on time completion rate; and for the most recent award year: the number of students who have completed the program, the number of students who complete the program within the estimated duration, the job placement rate, and the median Title IV and private loan debt incurred by those who complete the program. For gainful employment information for this program, visit our Financial Aid page.
Contact Us
Speak to a program representative. Hours: Mon-Fri, 8am-5pm.
310-206-7247

fmpcertificate@uclaextension.edu
Stackable options that really add up!
This specialization is part of several stackable specializations available within the accounting and tax disciplines. Utilize these stackable programs to create your own career path, and to acquire marketable areas of expertise.
Programs you may also like...