This program is perfect for...
Financial professionals looking to advance to roles such as financial analyst or investment analyst
Finance or business school graduates wanting to expand their capabilities
Those considering the CFA®, CMA®, and FPAC (formerly FP&A) Certifications
What you can learn.
Learn the principles of industry analysis, ratio analysis, and value investing
Understand the risks and rewards of asset classes outside of the traditional categories of stocks and bonds
Analyze biases that cause people to make poor investment decisions, and how to avoid those behaviors
Study hedge funds, private equity, structured products/derivatives, and real assets
Collect and analyze data to discover the sources of risk and return, informing investment strategy and balanced portfolios
Level Up in Investment Management and Analysis
Learn the art of successful investment strategy, balancing risk and return, using time-tested systems of analysis, and avoiding biases that stand in the way of smart decisions. Learn how value investing helped create intelligent investment decisions by investors like Benjamin Graham and Warren Buffett on their ways to massive wealth. Also, discover what alternative investments are out there other than stocks and bonds – commodities and gold, to name a few. Whether you're handling a company's retirement funds or investing corporate assets, you'll benefit from courses like Behavioral Finance, Security Analysis and the Science and Art of Investing. 
Our courses are taught by proven experts in the investment field, who help UCLA Extension students develop an analytical approach with a technical understanding of growth and profitability. Advanced topics mean fellow students are also working financial professionals, which offers valuable networking opportunities as a bonus to the new skills you'll acquire.
Format: This certificate can be completed 100% online or in-person. 
Duration: Complete the program in as little as 6 months. Typical pace is one year. Start any quarter.
Courses
Click below to view the required and elective courses, if applicable, for this program.
Internship Course (Optional)
Prerequisites
Estimated Cost Breakdown
All courses in this program are paid for individually, unless otherwise noted. An application form is required to establish candidacy in this program. From the 'Apply Now' button, complete the online application and pay the application fee if applicable.
Application & Candidacy Fee
200.00
Estimated Program Tuition
3420.00
Estimated program textbook/materials
625.00
*The Application & Candidacy Fee establishes your candidacy in the program for a period of time covering normal progress toward completion and may allow you to access a variety of program benefits.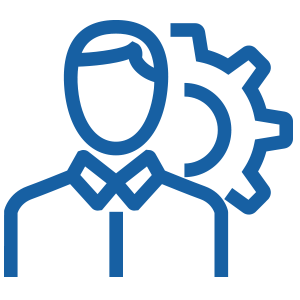 Internships
Available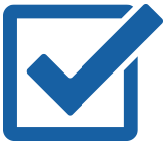 **Federal Financial Aid Gainful Employment Disclosures
The U.S. Department of Education requires colleges and universities to disclose certain information for any financial aid eligible program that, "prepares students for gainful employment in a recognized occupation". This information includes program costs; occupations that the program prepares students to enter; occupational profiles; on time completion rate; and for the most recent award year: the number of students who have completed the program, the number of students who complete the program within the estimated duration, the job placement rate, and the median Title IV and private loan debt incurred by those who complete the program. For gainful employment information for this program, visit our Financial Aid page.
An internship in finance is an opportunity to gain practical experience with leading firms and companies covering a variety of finance and investment-related job functions for a minimum of 120 hours. 
Contact Us
Speak to a program representative. Hours: Mon-Fri, 8am-5pm.
310-206-7247

fmpcertificate@uclaextension.edu
Programs you may also like...