This program is perfect for...
Individuals looking for ABA-approved, nationally recognized training as a paralegal
Post-baccalaureate students wanting an introduction to the legal profession and core substantive areas of law
Professionals interested in expanding their employment prospects in an existing legal career
Working paralegals who wish to expand and update their knowledge of legal and procedural issues
What you can learn.
An overview of the paralegal profession as well as the responsibilities and opportunities for paralegals in various practice areas
Governing principles of law in the areas of contracts, torts, criminal law, real property, business organizations, and securities law
Stages of civil procedure, from pleadings and discovery through preparing for and presenting evidence at trial
How to conduct legal research, analysis, draft legal documents and utilize legal technology
What the Paralegal Certificate has done for our students.
5
Average professional relationships gained from networking
61%
received a salary increase after starting the certificate
48%
switched careers after completing the certificate program
2 in 3
recommend the certificate program to others
Source: UCLA Extension Certificate Graduates Survey
Please Note
Application is Required Prior to Enrolling
Candidates must apply and be accepted before enrolling in the program. 
Courses
Click below to view the required and elective courses, if applicable, for this program.
Estimated Cost Breakdown
All courses in this program are paid for individually, unless otherwise noted. An application form is required to establish candidacy in this program. From the 'Apply Now' button, complete the online application and pay the application fee if applicable.
Application & Candidacy Fee
N/A
Estimated Program Tuition
8250.00
Estimated program textbook/materials
1000.00
*The Application & Candidacy Fee establishes your candidacy in the program for a period of time covering normal progress toward completion and may allow you to access a variety of program benefits.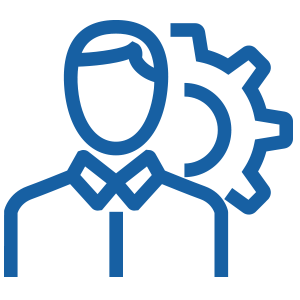 Internships
Available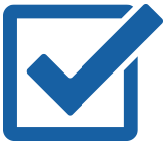 **Federal Financial Aid Gainful Employment Disclosures
The U.S. Department of Education requires colleges and universities to disclose certain information for any financial aid eligible program that, "prepares students for gainful employment in a recognized occupation". This information includes program costs; occupations that the program prepares students to enter; occupational profiles; on time completion rate; and for the most recent award year: the number of students who have completed the program, the number of students who complete the program within the estimated duration, the job placement rate, and the median Title IV and private loan debt incurred by those who complete the program. For gainful employment information for this program, visit our Financial Aid page.
An internship in paralegal training can provide you with practical experience in a variety of paralegal job functions. This course is restricted to students and graduates of the Paralegal Training Program.
The Certificate in Paralegal Studies is approved for international students (F-1 student visa).
International applicants must demonstrate English language proficiency by submitting test scores from either TOEFL, IELTS or iTEP. Some applicants may be exempt from this requirement if certain criteria are met. 
English language proficiency (minimum*):
TOEFL iBT: 90
IELTS Academic: 6.5 overall
iTEP Academic-Plus: 4.5 
*Admitted international students whose test scores are below 100 on TOEFL iBT, 7.0 on the IELTS Academic, or 5.1 on the iTEP Academic-Plus will be required to take 1-2 supplemental English as a Second Language courses.
Learn more:
Academic Requirements & English Language Proficiency
University of California, Los Angeles Graduate Certificate in Paralegal Studies
This program is designed to be completed in one year.
This program will cost $9,250.00 if completed within normal time. There may be additional costs for living expenses. These costs were accurate at the time of posting, but may have changed.  
Of the students who completed this program within normal time, the typical graduate leaves with $9,250.00 of debt.
Program does not meet licensure requirements in the following States: California
For more information about graduation rates, loan repayment rates, and post-enrollment earnings about this institution and other postsecondary institutions please click here: https://collegescorecard.ed.gov/.
Please Note: Paralegals may not provide legal services directly to the public, except as permitted by law.
Contact Us
Speak to a program representative. Hours: Mon-Fri, 8am-5pm.
310-825-0741

paralegal@uclaextension.edu
Programs you may also like...