This program is perfect for:
Those new to photography, or who have been shooting independently and would like formal instruction
Individuals interested in learning both the technical and visual aspects of digital photography
Those considering making photography part of their creative practice
Anyone who wants to take their photography to the next level
What you can learn.
Technology and the core principles of effective photography, including digital image capture, editing, composition, and lighting
The technical and aesthetic backgrounds and processes that make a strong photographer
Aperture, shutter speed, depth of field, focus, ISO, file management, basic lighting skills (including contrast, direction, color, white balance, histogram), composition, and digital imaging (including an introduction to Adobe Lightroom)
The paradigm shifts in technology, workflow, social relevance, usage, and art. It is a goal of this program to address these shifts and be a resource to those whom use the camera in the diverse and complex ways that change the very nature of photography
Expect more from your education.
UCLA APPROVED
Our course curriculum is developed in cooperation with UCLA's Department of Design Media Arts (DMA). 
The program is equally conceptual and hands-on, fostering a unique approach to the intersection of art and technology.
These new techniques that I was exposed to are not only interesting, but they allowed me to grow and expand creatively in ways that would not otherwise be possible.
Joe Stehly
Photography Certificate Graduate
Courses
Click below to view the required and elective courses, if applicable, for this program.
Electives
Students must complete 1 elective course.
Estimated Cost Breakdown
All courses in this program are paid for individually, unless otherwise noted. An application form is required to establish candidacy in this program. From the 'Apply Now' button, complete the online application and pay the application fee if applicable.
Application & Candidacy Fee
250.00
Estimated Program Tuition
4734.00
Estimated program textbook/materials
500.00
*The Application & Candidacy Fee establishes your candidacy in the program for a period of time covering normal progress toward completion and may allow you to access a variety of program benefits.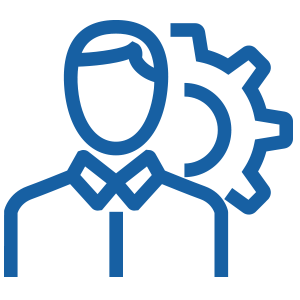 Internships
Available
**Federal Financial Aid Gainful Employment Disclosures
The U.S. Department of Education requires colleges and universities to disclose certain information for any financial aid eligible program that, "prepares students for gainful employment in a recognized occupation". This information includes program costs; occupations that the program prepares students to enter; occupational profiles; on time completion rate; and for the most recent award year: the number of students who have completed the program, the number of students who complete the program within the estimated duration, the job placement rate, and the median Title IV and private loan debt incurred by those who complete the program. For gainful employment information for this program, visit our Financial Aid page.
Contact Us
Speak to a program representative. Hours: Mon-Fri, 8am-5pm.
310-206-1422

photography@uclaextension.edu
Programs you may also like...