This program is perfect for...
Aspiring Hollywood executives
Entertainment professionals looking to expand their expertise
Individuals interested in business with an emphasis on entertainment
Individuals interested in filmmaking
What you can learn.
Entertainment business and legal affairs
Film industry foundations, including pre-production, production, and post-production
Entertainment-focused finance and accounting
Entertainment-focused marketing and distribution
About this program.
The Business and Management of Entertainment Certificate is designed for aspiring mainstream Hollywood executives, as well as those interested in the world of independent filmmaking.
Students gain an understanding of industry business practices by taking foundation courses that include pre-production, production, and post-production, as well as specific courses in business and legal affairs, finance and accounting, and marketing and distribution.
Formats: Online or In-Person
Duration: 9 months (full-time) to 3 years
Unit Requirement: 36
GPA Requirement: minimum 3.0 for certificate completion
Expect more from your education.
TWO-WEEKEND, IN-PERSON INTENSIVE
Hands-on Grip, Electric & Cinematography Intensive 
Gain exclusive hands-on training in two of the key roles on a Film & TV set. Taught by top Hollywood grips and gaffers on a professional MBS soundstage. 
OCTOBER 21 - OCTOBER 29
Sunday, Saturday 9:00AM - 6:00PM PT
I learned the ins and outs of the industry, the business side of it, and it gave me a holistic approach to filmmaking. One of the things I learned a lot about was financing, which is one of the hardest things for independent filmmakers. I also met many people who are still my collaborators and friends.
Luisa Novo
Business & Management of Entertainment & Producing Certificate Student
Courses
Click below to view the required and elective courses, if applicable, for this program.
The program is open for enrollment in any quarter for both domestic and international students (F-1 student visa). 
Estimated Cost Breakdown
All courses in this program are paid for individually, unless otherwise noted. An application form is required to establish candidacy in this program. From the 'Apply Now' button, complete the online application and pay the application fee if applicable.
Application & Candidacy Fee
200.00
Estimated Program Tuition
6705.00
Estimated program textbook/materials
550.00
*The Application & Candidacy Fee establishes your candidacy in the program for a period of time covering normal progress toward completion and may allow you to access a variety of program benefits.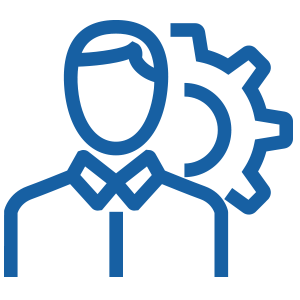 Internships
Available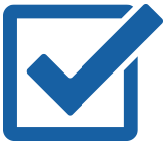 **Federal Financial Aid Gainful Employment Disclosures
The U.S. Department of Education requires colleges and universities to disclose certain information for any financial aid eligible program that, "prepares students for gainful employment in a recognized occupation". This information includes program costs; occupations that the program prepares students to enter; occupational profiles; on time completion rate; and for the most recent award year: the number of students who have completed the program, the number of students who complete the program within the estimated duration, the job placement rate, and the median Title IV and private loan debt incurred by those who complete the program. For gainful employment information for this program, visit our Financial Aid page.
An internship in film and television can provide you with practical experience in a variety of job functions. Certificate students must complete a minimum of 12 units of program curriculum (3 courses) before completing the application for approval to enroll in an internship.
This certificate is approved for international students (F-1 student visa).
Students participating in courses offered solely by UCLA Extension must meet the English Language Requirements outlined below. Any international student interested in taking classes on UCLA's main campus must adhere to the English Requirements outlined for UCLA courses.
Acceptable tests and minimum scores
Scores that are equal to or higher than the listed minimum scores from the following tests, taken within the past two years, can satisfy the English proficiency requirement.
TOEFL: 80 (iBT)
IELTS: 6.5
iTEP: 4.5
CAE: B (CEFR C1)
CPE: C (CEFR C2)
TOEIC: 685
DUOLINGO (DET): 105
While no other type of test score is accepted in general, students who are affected by test center closures may request an exception to submit an alternate test score.
International Baccalaureates (IB) students or students currently enrolled in an academic institution where the primary language of instruction is English may submit an official academic transcript or verification of enrollment from their school as proof of English proficiency.
Learn more:
International Students: How to Apply
Got Questions?
Speak to a program representative. Hours: Mon-Fri, 8am-5pm.
310-825-9064

entertainmentstudies@uclaextension.edu
Programs you may also like...