This program is perfect for…
Students who want to improve their GPA to help their application stand out in the admissions process
Those wanting to study with a flexible schedule: part-time, full-time, evenings
Students preparing for the MCAT
Students interested in taking individual courses and not the entire certificate program

Career changers from a variety of backgrounds whose undergraduate major did not require math and science classes
Networking opportunities with UCLA Alumni Association upon program completion and top expert instructors while in the program
What you can learn.
UCLA curriculum recognized and respected by top medical and professional schools
Rigorous and research-informed academic content
Core disciplines of biology, chemistry, life sciences, math, and physics
Wide variety of subjects in other science disciplines, humanities, or social sciences
What our certificates have done for our students.
85%
feel a certificate helped them enhance their careers
1 in 4
received a salary increase after starting a certificate program
50%
switched careers after completing a certificate program
85%
recommend a certificate program to others
JOIN US!
Virtual Open House
Learn how our program can help you achieve your pre-health goals in this informative, interactive session that includes an opportunity for general advising.
Certificate Requirements
To complete this certificate, you must take a minimum of 12 UCLA-equivalent (XL) courses.* Nine of the 12 courses must be chosen from the following four core disciplines (a minimum of one course from each area):
Group 1 – Chemistry (CHEM)
Group 2 - Biological Sciences (LIFESCI, PHYSCI, MIMG, or MCD BIO)
Group 3 - Math/Statistics (MATH or STATS)
Group 4 – Physics (PHYSICS)
Select your courses from groups 1, 2, 3 and 4 from the course list below. 
The remaining three courses can be selected from the four core disciplines as well, or students may choose up to three psychology, sociology, anthropology or language courses (must have XL in the course number), which may be required, or strongly recommended, for admission to many medical and health professional schools.
*Courses
are equivalent to those taught on UCLA's main campus and are numbered: XL 1-199. Please note, your course of study may vary depending on how many courses you need to fulfill your foundational requirements. Students who are new to the sciences or are career changers will likely have to take more than the minimum 12 courses.
The Pre-Medical and General Science Studies Certificate qualifies for federal student aid. 
In order to meet the requirements, students must establish candidacy in the certificate program and be enrolled in required courses for the program for the entire quarter in which you are receiving aid. 
Not sure which courses to take? We're here to help.
For a list of foundational courses typically needed by health profession, see our track-specific certificate planners underneath the list of courses below.
Students who apply to this certificate program

are also invited to a program orientation where they will be able to meet with the program's academic counselor

. 
Or just reach out to us if you have a question! 
Contact: humsci@uclaextension.edu or 310-825-7093
Courses
Click below to view the required and elective courses, if applicable, for this program.
Group 1 - Chemistry
Choose at least one course from the list below.
Group 2 - Biological Sciences
Choose at least one course from the list below.
Group 3 - Math/Statistics
Choose at least one course from the list below.
Group 4 - Physics
Choose at least one course from the list below.
Track-Specific Certificate Planners
Whether you are bound for med school or another health profession, choosing the right courses to make sure your program's requirements are covered can be confusing. Click on your specific pre-health track below to see suggested courses. Students who apply to this certificate program are also invited to a program orientation where they will be able to meet with the program's academic counselor.
This certificate program is a total of 48 quarter units. Estimated tuition per credit hour is $312.50.
Estimated Cost Breakdown
All courses in this program are paid for individually, unless otherwise noted. An application form is required to establish candidacy in this program. From the 'Apply Now' button, complete the online application and pay the application fee if applicable.
Application & Candidacy Fee
95.00
Estimated Program Tuition
15000.00
Estimated program textbook/materials
1500.00
*The Application & Candidacy Fee establishes your candidacy in the program for a period of time covering normal progress toward completion and may allow you to access a variety of program benefits.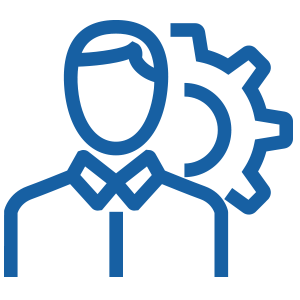 Internships
Available
**Federal Financial Aid Gainful Employment Disclosures
The U.S. Department of Education requires colleges and universities to disclose certain information for any financial aid eligible program that, "prepares students for gainful employment in a recognized occupation". This information includes program costs; occupations that the program prepares students to enter; occupational profiles; on time completion rate; and for the most recent award year: the number of students who have completed the program, the number of students who complete the program within the estimated duration, the job placement rate, and the median Title IV and private loan debt incurred by those who complete the program. For gainful employment information for this program, visit our Financial Aid page.
University of California, Los Angeles Undergraduate Certificate in Pre Medical and General Sciences
This program is designed to be completed in two years.
This program will cost $16,595.00 if completed within normal time. There may be additional costs for living expenses. These costs were accurate at the time of posting, but may have changed.  
Of the students who completed this program within normal time, the typical graduate leaves with $9,500.00 of debt.
For more information about graduation rates, loan repayment rates, and post-enrollment earnings about this institution and other postsecondary institutions please click here: https://collegescorecard.ed.gov/.
Updated: June 28, 2019
This certificate is approved for international students (F-1 student visa).
Students participating in courses offered solely by UCLA Extension must meet the English Language Requirements outlined below. Any international student interested in taking classes on UCLA's main campus must adhere to the English Requirements outlined for UCLA courses.
Acceptable tests and minimum scores
Scores that are equal to or higher than the listed minimum scores from the following tests, taken within the past two years, can satisfy the English proficiency requirement.
TOEFL: 80 (iBT)
IELTS: 6.5
iTEP: 4.5
CAE: B (CEFR C1)
CPE: C (CEFR C2)
TOEIC: 685
DUOLINGO (DET): 105
While no other type of test score is accepted in general, students who are affected by test center closures may request an exception to submit an alternate test score.
International Baccalaureates (IB) students or students currently enrolled in an academic institution where the primary language of instruction is English may submit an official academic transcript or verification of enrollment from their school as proof of English proficiency.
Learn more:
International Students: How to Apply
I graduated from Brown in May 2015 but I was not able to complete all of my requirements for medical school. UCLA Extension has opened that door for me. I knew that I could not afford a traditional post-baccalaureate program and thus, UCLA Extension has been a great opportunity. By allowing me to select only the courses I need, I have been able to save money and also take the necessary steps to get closer to my goals. The small class sizes have allowed me to be more confident to ask for help from my professors and my grades have reflected that.
Contact Us
Speak to a program representative. Hours: Mon-Fri, 8am-5pm
310-825-7093

humsci@uclaextension.edu
Programs you may also like...