This program is perfect for...
Aspiring substance use disorder counselors
Allied health professionals seeking specific or additional training in substance use disorders and counseling
Criminal justice and law enforcement professionals
Students preparing for graduate studies in marriage and family therapy, clinical social work or psychology
What you can learn.
Conduct motivational interviewing, client assessment and treatment planning
Prepare for individual, group and family counseling
Meet educational requirements for certification through the California Consortium of Addiction Programs and Professionals (CCAPP)
Learn vital techniques for screening, brief intervention and referral treatment
Practice skills and receive coaching during internship experiences
Pursue a substance use disorder counseling career.
Addiction is one of the most pressing public health challenges in society today. With nearly 21 million Americans—a number that is greater than all cancer diagnoses combined—suffering from substance use disorders, there is an urgent need for competent and knowledgeable counselors in the field.
To help address this serious issue, the UCLA Extension Alcohol and Drug Abuse Counseling Certificate program prepares students for professional certification and careers in substance use disorder counseling.  
Show More
Format: Remote (Required Courses). Internship may be in-person or remote.
Duration: 1.5 years
Information Session and New Student Orientation
Attend our free information session and new student orientation to learn more about the growing profession of substance use disorder counseling and meet instructors who teach in the Alcohol and Drug Abuse Counseling Certificate. Attendance is required to complete the application to the program.
Expect more from your education.
I can't thank UCLA Extension enough for launching my counseling career. I received excellent training from the program's knowledgeable and dedicated teachers. UCLA Extension's reputation has opened many doors for me. I now have the privilege of doing work that I love through facilitating groups at rehabs in the Los Angeles area and working as a counselor and case manager.
Courses
Click below to view the required and elective courses, if applicable, for this program.
Estimated Cost Breakdown
All courses in this program are paid for individually, unless otherwise noted. An application form is required to establish candidacy in this program. From the 'Apply Now' button, complete the online application and pay the application fee if applicable.
Application & Candidacy Fee
125.00
Estimated Program Tuition
7764.00
Estimated program textbook/materials
920.00
*The Application & Candidacy Fee establishes your candidacy in the program for a period of time covering normal progress toward completion and may allow you to access a variety of program benefits.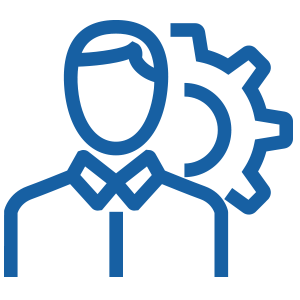 Internships
Available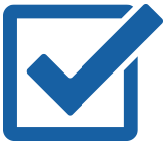 **Federal Financial Aid Gainful Employment Disclosures
The U.S. Department of Education requires colleges and universities to disclose certain information for any financial aid eligible program that, "prepares students for gainful employment in a recognized occupation". This information includes program costs; occupations that the program prepares students to enter; occupational profiles; on time completion rate; and for the most recent award year: the number of students who have completed the program, the number of students who complete the program within the estimated duration, the job placement rate, and the median Title IV and private loan debt incurred by those who complete the program. For gainful employment information for this program, visit our Financial Aid page.
Contact Us
Speak to a program representative. Hours: Mon-Fri, 8am-5pm.
310-825-7093

mntlhlth@uclaextension.edu
Programs you may also like...