This program is perfect for...
Students who want to learn to create software applications based on user requirement specifications
Those who want to find out how to test, debug, and execute programs on a variety of computer platforms and operating systems
Students who are interested in learning more about developing software applications using an object-oriented methodology
What you can learn.
How to write small- to medium-sized computer programs with the Java programming language, using core programming concepts such as variables and control flow statements and object-oriented programming techniques such as encapsulation
How to make and edit animated gifs, simple videos, and other images with Photoshop; ways to create responsive HTML5 web pages with Dreamweaver; and how to use Adobe Animate for non-Flash animation and Illustrator for layouts, graphics, and other images
Basic Structured Query Language (SQL), an American National Standards Institute (ANSI) computer language for accessing and manipulating database systems, to write and execute queries—and how to write SQL Data Manipulation syntax
The skills to develop C# applications using the Microsoft .NET platform, debug basic Android applications, and build a complete client-server database application using a Microsoft SQL Server database and a Windows desktop client application
What our certificates have done for our students.
84%
feel the certificate helped them enhance their careers
1 in 4
received a salary increase after starting a certificate program
69%
feel the certificate helped them switch careers
85%
recommend a certificate program to others
Source: UCLA Extension Certificate Graduates Survey
Courses
Click below to view the required and elective courses, if applicable, for this program.
Electives
Students must successfully complete 12 units of elective coursework. Any course numbered X 400 -499 in the COM SCI discipline may be applied as an elective toward this program.
Estimated Cost Breakdown
All courses in this program are paid for individually, unless otherwise noted. An application form is required to establish candidacy in this program. From the 'Apply Now' button, complete the online application and pay the application fee if applicable.
Application & Candidacy Fee
150.00
Estimated Program Tuition
7960.00
Estimated program textbook/materials
800.00
*The Application & Candidacy Fee establishes your candidacy in the program for a period of time covering normal progress toward completion and may allow you to access a variety of program benefits.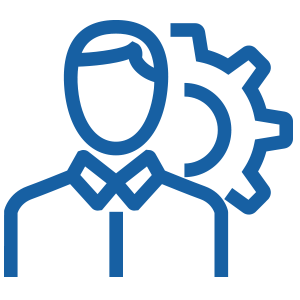 Internships
Available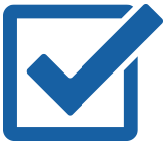 **Federal Financial Aid Gainful Employment Disclosures
The U.S. Department of Education requires colleges and universities to disclose certain information for any financial aid eligible program that, "prepares students for gainful employment in a recognized occupation". This information includes program costs; occupations that the program prepares students to enter; occupational profiles; on time completion rate; and for the most recent award year: the number of students who have completed the program, the number of students who complete the program within the estimated duration, the job placement rate, and the median Title IV and private loan debt incurred by those who complete the program. For gainful employment information for this program, visit our Financial Aid page.
Contact Us
Our team members are here to help. Hours: Mon-Fri, 8am-5pm.
310-206-6794

dt@uclaextension.edu
Programs you may also like...