This program is perfect for...
Credential teachers seeking to expand their professional knowledge base
Credentialed teachers working with a K-12 population with limited English proficiency
Credentialed teachers seeking a Crosscultural Language and Academic Development (CLAD) certification approved by the California Commission on Teacher Credentialing (CCTC)
Individuals who need the flexibility offered by a fully online format
What you can learn.
Learn language systems, structures, forms, functions, and variations of both aural and written language forms
Acquire materials and methods for understanding and analyzing socio-cultural and political factors that affect second-language development
Become familiar with cultural concepts and perspectives, including cultural diversity, cross-cultural interaction, the roles of culture in the classroom and the school, culturally inclusive learning environments, and family and community involvement
Discover the roles, purposes, and types of formal and informal assessment that inform teachers in planning effective, differentiated instruction
About this program.
The CLAD (Cross-cultural, Language and Academic Development)  through CTEL (California Teacher of English Learners) program is designed for those individuals who hold an active and valid California teaching credential and need to add the CLAD authorization. This program is designed to develop the capacity of teachers to effectively teach K-12 subject matter to English language learners in public, charter, and private schools.
Upon completion, candidates are recommended to the CCTC for the CLAD authorization.
Courses in this program are offered 100% online.
Courses
Click below to view the required and elective courses, if applicable, for this program.
Estimated Cost Breakdown
All courses in this program are paid for individually, unless otherwise noted. An application form is required to establish candidacy in this program. From the 'Apply Now' button, complete the online application and pay the application fee if applicable.
Application & Candidacy Fee
100.00
Estimated Program Tuition
2900.00
Estimated program textbook/materials
250.00
*The Application & Candidacy Fee establishes your candidacy in the program for a period of time covering normal progress toward completion and may allow you to access a variety of program benefits.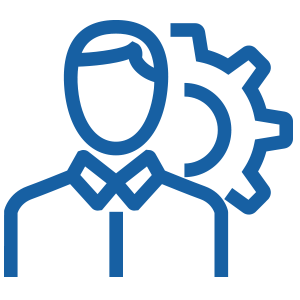 Internships
Available
**Federal Financial Aid Gainful Employment Disclosures
The U.S. Department of Education requires colleges and universities to disclose certain information for any financial aid eligible program that, "prepares students for gainful employment in a recognized occupation". This information includes program costs; occupations that the program prepares students to enter; occupational profiles; on time completion rate; and for the most recent award year: the number of students who have completed the program, the number of students who complete the program within the estimated duration, the job placement rate, and the median Title IV and private loan debt incurred by those who complete the program. For gainful employment information for this program, visit our Financial Aid page.
According to the California Commission on Teacher Credentialing, "Twenty-five percent of all children enrolled in California public schools are designated as English learners and require specialized instruction in English language development. For these reasons, California has placed a high priority on preparing teachers to work with students from multicultural and linguistically diverse backgrounds. Since 1970, the State of California has required that classes designed to serve students primarily designated as English Learners in public schools must be taught by teachers who have the appropriate preparation to teach linguistically and culturally diverse students."
View the California Teachers of English Learners (CTEL) Program Leading to Certification to Teach English Learners Handbook (pdf)
Candidates must possess a valid California teaching credential, services credential, children's center instructional permit, or children's center supervision permit, which authorizes the holder to provide instruction to pupils in preschool, kindergarten, any of grades 1 to 12 inclusive, or classes primarily organized for adults except the following:
Emergency credentials or permit,

Exchange credentials as specified in Education Code Section 44333

District intern certificates as specified in Education Code Section 44325

Sojourn certificated employee credentials as specified in Education Code Section 44856

Teacher education internship credentials as specified in Article 3 (commencing with Education Code Section 44450) of Chapter 3
Click here for additional information about this program.
Contact Us
Speak to a program representative. Hours: Mon-Fri, 8am-5pm.
310-825-4191

education@uclaextension.edu
Programs you may also like...