This program is perfect for...
Individuals interested in exploring the dynamic field of sustainability
Those who want knowledge and skills to be better global citizens
Professionals seeking to stay up to date in their current position
Professionals in a wide range of disciplines, such as Environmental Affairs Officers, Business Development Managers, City Planners, Waste and Facility Management Professionals, Political Strategists, Corporate and Product Sustainability Managers, Renewable Energy Sales Associates
What you can learn.
Learn environmental systems and the interrelationship and effect of humans upon the environment.
Explore individual and group roles in sustainability and the interconnectedness and necessity of collaboration between social, economic, and ecological responsibilities.
Learn business aspects of sustainability by identifying practical tools, measuring performance, and reviewing best practices.
Acquire skills in areas including environmental and energy consultancy, green investment and marketing, green building project design, renewable energy, climate change, public policy and more.
What our certificates have done for our students.
85%
feel a certificate helped them enhance their careers
1 out of 4
received a salary increase after starting a certificate program
50%
switched careers after completing a certificate program
85%
recommend a certificate program to others
Courses
Click below to view the required and elective courses, if applicable, for this program.
Required
Students must complete all courses in this stream.
Defined Elective - Electives
Students must complete two courses in this stream.
Estimated Cost Breakdown
All courses in this program are paid for individually. An application form is required to establish candidacy in this program. From the 'Apply Now' button, complete the online application and pay the application fee if applicable.
Application & Candidacy Fee
250.00
Estimated Program Tuition
3480.00
Estimated program textbook/materials
320.00
*The Application & Candidacy Fee establishes your candidacy in the program for a period of time covering normal progress toward completion and may allow you to access a variety of program benefits.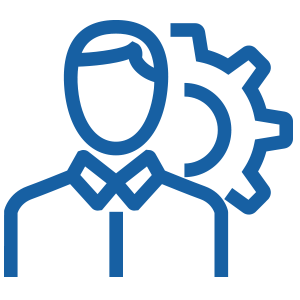 Internships
Available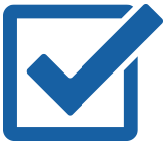 **Federal Financial Aid Gainful Employment Disclosures
The U.S. Department of Education requires colleges and universities to disclose certain information for any financial aid eligible program that, "prepares students for gainful employment in a recognized occupation". This information includes program costs; occupations that the program prepares students to enter; occupational profiles; on time completion rate; and for the most recent award year: the number of students who have completed the program, the number of students who complete the program within the estimated duration, the job placement rate, and the median Title IV and private loan debt incurred by those who complete the program. For gainful employment information for this program, visit our Financial Aid page.
Contact Us
Speak to a program representative. Hours: Mon-Fri, 8am-5pm.
310-825-7093

sustainability@uclaextension.edu
Sustainability is all about connections – connecting systems, resources and people. UCLA Extension's Sustainability Certificate opened my eyes to sustainability issues that I had never thought of, inspiring me to rethink current processes in my own community and work places. I found the classroom discussions were engaging and enlightening. If you are interested in learning about sustainability, look no further. 
Misha Kouzeh
Sustainability Certificate Graduate
Sustainability Program Advisory Board
James Bassett, Professor, Cal Poly Pomona
Nurit Katz, Chief Sustainability Officer UCLA, Facilities Management, Office of the Assistant Vice Chancellor
Cully Nordby, Academic Director, UCLA Institute of the Environment
Leo Costantino, Continuing Educator, Business Management and Legal Programs, UNEX
Scott Hutchinson. Continuing Educator, Arts, UNEX
Varaz Shahmirian, Department Director, Engineering and Technology, UNEX
Stephanie Landregan, Continuing Educator, Arts, UNEX
Sarah Abramson Sikich, Coastal Resources Director, Heal the Bay
Sepand Samzadeh, BASC, MBA, CEO, Valley Recycling
Programs you may also like...