This program is perfect for...
International undergraduate students who are enrolled in undergraduate degree programs in their home university and would like to earn academic credit that transfers toward their degree
Students interested in earning credit from both UCLA campus and UCLA Extension courses which will appear on a transcript for transferable credit
International students interested in experiencing American culture and campus life at UCLA
What you can learn.
Explore studies related to your individual major, including but not limited to finance, business management, law, education, literature, philosophy, biology, etc.
Learn to build professional relationships with professors and experience UCLA campus life with American undergraduate students
Learn to navigate the American school system
Courses
Click below to view the required and elective courses, if applicable, for this program.
Required
To ensure that Study Abroad at UCLA is a good match with your educational objectives, you are required to submit a Proposed Study Plan, listing a minimum of 10 specific UCLA and/or UCLA Extension courses. These courses need to be approved for transfer credit by the academic advisor of your home university before you arrive for the Study Abroad at UCLA program.
The Proposed Study Plan will allow our academic advisor to assist you with your educational objectives, and if a specific course is not available, you will have other course alternatives. Thus, it is very important to talk with a university advisor or study abroad consultant in your home country to be certain that courses offered through Study Abroad at UCLA are appropriate for you.
Estimated Cost Breakdown
All courses in this program are paid for individually, unless otherwise noted. An application form is required to establish candidacy in this program. From the 'Apply Now' button, complete the online application and pay the application fee if applicable.
Application & Candidacy Fee
N/A
Estimated Program Tuition
N/A
Estimated program textbook/materials
N/A
*The Application & Candidacy Fee establishes your candidacy in the program for a period of time covering normal progress toward completion and may allow you to access a variety of program benefits.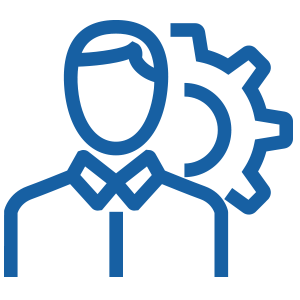 Internships
Available
**Federal Financial Aid Gainful Employment Disclosures
The U.S. Department of Education requires colleges and universities to disclose certain information for any financial aid eligible program that, "prepares students for gainful employment in a recognized occupation". This information includes program costs; occupations that the program prepares students to enter; occupational profiles; on time completion rate; and for the most recent award year: the number of students who have completed the program, the number of students who complete the program within the estimated duration, the job placement rate, and the median Title IV and private loan debt incurred by those who complete the program. For gainful employment information for this program, visit our Financial Aid page.
Program Requirements
Students must come on an F-1 Student Visa

Students must be enrolled in an undergraduate program abroad

Students must be enrolled full-time throughout the duration of the program (12 units)

Students must maintain a minimum 2.0 GPA after admittance

Students are able to choose to stay 1 quarter or longer, and they often do
Contact Us
Speak to a program representative. Hours: Mon-Fri, 8am-5pm.
310-825-9068

studyabroad@uclaextension.edu