This program is perfect for...
Those who have a passion to help others with the logistical aspects of the health care system
Health care professionals with legal, insurance, or financial services backgrounds who are interested in working directly with patients and their families
Those who have prior experience in the medical field—such as nurses, social workers,
or allied health professionals—looking to transition into advocacy
Individuals who have navigated healthcare themselves, or on behalf of a loved one, and would now like to do that for others
What you can learn.
The fundamentals of the U.S. health care system, including common issues in patient advocacy
How to advise and support patients with their care plans
How to address and resolve patient complaints involving medical professionals and insurance companies
Best practices as they are applied to legal and financial aspects of the health care system
Language and skills to for effective communication with health care professionals
Empathetic communication and active listening skills to work effectively with patients and families
About this certificate.
The Patient Advocacy Certificate at UCLA Extension provides the broad-based, fundamental knowledge required to pursue a career in patient advocacy and navigation.
Patient advocates are the guiding lights in an ever-changing health care system, handling any number of logistical, financial, and communication aspects of hospital and medical care to enhance the patient experience. This unique and growing role is designed to alleviate the confusion for patients and families so they can focus on what's most important: health and well-being.
Show More
What our certificates have done for our students.
85%
feel a certificate helped them enhance their careers
1 in 4
received a salary increase after starting a certificate program
50%
switched careers after completing a certificate program
85%
recommend a certificate program to others
Source: UCLA Extension Certificate Graduates Survey
Courses
Click below to view the required and elective courses, if applicable, for this program.
Estimated Cost Breakdown
All courses in this program are paid for individually, unless otherwise noted. An application form is required to establish candidacy in this program. From the 'Apply Now' button, complete the online application and pay the application fee if applicable.
Application & Candidacy Fee
175.00
Estimated Program Tuition
4870.00
Estimated program textbook/materials
700.00
*The Application & Candidacy Fee establishes your candidacy in the program for a period of time covering normal progress toward completion and may allow you to access a variety of program benefits.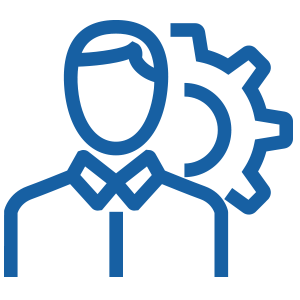 Internships
Available
**Federal Financial Aid Gainful Employment Disclosures
The U.S. Department of Education requires colleges and universities to disclose certain information for any financial aid eligible program that, "prepares students for gainful employment in a recognized occupation". This information includes program costs; occupations that the program prepares students to enter; occupational profiles; on time completion rate; and for the most recent award year: the number of students who have completed the program, the number of students who complete the program within the estimated duration, the job placement rate, and the median Title IV and private loan debt incurred by those who complete the program. For gainful employment information for this program, visit our Financial Aid page.
Contact Us
Speak to a program representative. Hours: Mon-Fri, 8am-5pm.
310-825-7093

patientadv@uclaextension.edu
Programs you may also like...