This program is perfect for...
Starting on the path to becoming a licensed landscape architect
Individuals who are passionate about designing for the natural environment
Those who dream of creating parks, trails, theme parks, and urban landscapes
Individuals looking for a career working communities through engagement and facilitation
What you can learn.
Master the fundamentals and principles of design through modeling and drawing
Design processes and drawing techniques to create landscapes
How to artfully combine science and natural processes into your landscape designs
How to analyze problems in terms of design and physical form
Various dimensions of professional practice, including management and professional ethics
The history and practice of garden and landscape design
Over 40 years of excellence.
Established in 1977, UCLA Extension's Landscape Architecture Certificate program is designed for working professionals who already have at least a bachelor's degree. It is a rigorous, 3-year program that prepares students to enter the field of landscape architecture upon completion of the curriculum. 
The Landscape Architecture Certificate program is designed to give students a strong foundation in the design, technical, and theoretical aspects of the discipline. The curriculum is structured as a sequence of design, technical, and breadth courses. The goal of the program is to integrate these three areas into a single body of knowledge so that each segment is understood in the context of its relevance to the others. 
Show More
Expect more from your education.
Online Information Session
Learn more about the field of Landscape Architecture, our program curriculum, and associated benefits, with the opportunity for Q&A.
TUESDAY, August 1, 2023
6:00–8:00PM PT
This program teaches students how to move through the entire design process from concept to construction documents. The emphasis on practical applications, over the theoretical, prepares students to immediately and confidently enter the profession of landscape architecture.
Amy Hite
Landscape Architecture Certificate Graduate
Annual Student Show
Courses
Click below to view the required and elective courses, if applicable, for this program.
Electives
Students must complete 6 units of elective coursework.
How to Get Started
The first two courses in this program are open enrollment, and each course is paid for individually. After the first two courses, students must apply to the certificate to continue with the curriculum sequence. Establishing candidacy provides many benefits exclusive to certificate students. New students will begin this program in either Summer or Fall quarter. Please refer to the frequently asked questions below for more details.
Students must apply for candidacy to continue past the first two courses. To start your application:
Click the Apply Now button below
Login or create a new student account
Once you are logged into the student portal, you can select "My Applications" from the left side menu at any time to return to your application. Click the yellow "Start" button to proceed.
On the Certificate Application page, follow the instructions and click save. Students applying for candidacy must submit official transcripts from the university where their BA/BS was conferred directly to the program email address. Once complete, submit your application. Students who do not have a bachelor's degree, please email the program office for more information on how to apply.
Upon submitting a completed application, students will receive an email with a link to pay the $300 nonrefundable application fee. Once payment is received, students are admitted into the program. 
The UCLA Extension Landscape Architecture Certificate is a post-baccalaureate program similar in scope and length to a Master of Landscape Architecture degree. It is a low-residency hybrid in-person program designed to be three years long, with no option for an accelerated track.
Students are required to attend in-person (residency) class meetings; the number and duration of those residency components will vary depending on the course syllabus, format, instructor and learning objectives.
Residencies are a key element of the program, and when combined with distance-based learning, the result is a rich educational experience. Our low-residency model offers two or three Los Angeles-based, site specific, and/or studio specific classes per quarter (typically weekends). The remaining class meetings are online and synchronous (i.e., NOT self-paced) to foster collaboration. The student cohort is required to attend classes and work together, regardless of class format.
During the residential period, program instruction includes site visits, site analysis, studio instruction and opportunities for students to meet, brainstorm and network with their cohort. Coordinating these in-person weekend courses per cohort will reduce travel costs and time for all students. Outside of the time program students are on-site, their main directive will be to attend eight (8) or nine (9) remote (Zoom) synchronous classes, meet learning objectives, complete assignments, and demonstrate the knowledge, skills and abilities (KSAs) of each course. Though not physically on campus for all class meetings, students are expected to structure their education in a self-driven and productive manner.
Courses are scheduled exclusively in Pacific Time (PT).
Attendance in remote instruction courses is required. Missed class meetings will have a negative effect on student grades.
Certificate candidates enjoy the following benefits:
Priority on landscape architecture program course wait lists
Access to quarterly program newsletter
Access to advising appointments with Program Manager 
Access to Handshake, UCLA Career Center's online job board, with access to thousands of job and internship postings.
Become a member of the UCLA Alumni Association (upon completing your certificate) and a nationwide network of Bruin family.
Join us for the annual UCLA Extension Graduation Ceremony on campus to celebrate all your hard work.
Get access to UCLA Recreation facilities as a student affiliate.*
Open an affiliate/Guest UCLA Bruin ID Card* for a number of student-related benefits.
Access to UCLA Extension's Career Resources including online career coaching, workshops and networking events.
*Fee Required
It is recommended that students start the application process before enrolling in certificate program courses?
Students are welcome to enroll in the first two curriculum courses without completing the application process. This is our way of letting students see if the program is a good fit. Students who successfully complete the first two program courses and wish to continue in the program, need to complete the application process, including paying the application fee, in order to continue taking courses in the program. Students who do not complete the application are prevented from enrolling in 3rd quarter courses.  To start the application, click the "Apply Now" button below.
Can I complete the certificate online?
The short answer is no. Most courses for the Landscape Architecture Certificate are hybrid in-person, and students are required to attend all in-person class meetings to successfully complete the program. Learn more about instruction methods.
Can I take certificate courses on a pass/not pass status?
All required courses in the certificate must be taken for a letter grade; a grade of "C" or better is required for the course to count towards the certificate.
How long does it take to complete the Landscape Architecture Certificate?
The program curriculum is designed as a three-year program. There is no option to complete it sooner. If students do need extra time to complete the certificate, the program office will work with individual students to accommodate a slower pace. Deviation from the curriculum sequence results in additional years to complete the certificate. 
How many courses should I take each quarter?
Each quarter is 11 weeks long and most courses meet once per week for three hours. Full-time enrollment is two courses per quarter. Reference the curriculum chart for quarterly core course offerings.
When are courses typically offered?
We know that many of our students are working professionals, so we schedule our classes in the evenings during typical non-work hours (5:30pm-10pm). We offer classes in the evenings during the week and in-person class meetings on weekends. Schedules vary; check course pages for specific schedules.
Can I work while I am a student?
Yes, this program is uniquely designed for the working professional, with courses offered weekday evenings typically after 5:30pm PT.
Is there a difference in costs for out-of-state residents?
Course fees are the same for both in state and out-of-state residents. Students pay for course fees at the time of enrollment.
Where are classes located?
We offer in-person classes at a variety of locations in LA county. Remote instruction courses are held on the Zoom platform.
Need Help? Book an appointment with an Academic Advisor.
This program is a total of 111 quarter units. Estimated tuition per credit hour is $249.59.
Estimated Cost Breakdown
All courses in this program are paid for individually, unless otherwise noted. An application form is required to establish candidacy in this program. From the 'Apply Now' button, complete the online application and pay the application fee if applicable.
Application & Candidacy Fee
300.00
Estimated Program Tuition
27705.00
Estimated program textbook/materials
5500.00
*The Application & Candidacy Fee establishes your candidacy in the program for a period of time covering normal progress toward completion and may allow you to access a variety of program benefits.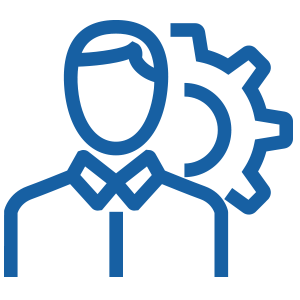 Internships
Available
**Federal Financial Aid Gainful Employment Disclosures
The U.S. Department of Education requires colleges and universities to disclose certain information for any financial aid eligible program that, "prepares students for gainful employment in a recognized occupation". This information includes program costs; occupations that the program prepares students to enter; occupational profiles; on time completion rate; and for the most recent award year: the number of students who have completed the program, the number of students who complete the program within the estimated duration, the job placement rate, and the median Title IV and private loan debt incurred by those who complete the program. For gainful employment information for this program, visit our Financial Aid page.
Contact Us
Speak to a program representative. Hours: Mon-Fri, 8am-5pm.
310-825-9414

landscapearchitecture@uclaextension.edu
Programs you may also like...