This program is perfect for...
Starting on the path to becoming a licensed landscape architect
Individuals who are passionate about designing for the natural environment
Those who dream of creating parks, trails, theme parks, and urban landscapes
Individuals looking for a career working communities through engagement and facilitation
What you can learn.
Master the fundamentals and principles of design through modeling and drawing
Design processes and drawing techniques to create landscapes
How to artfully combine science and natural processes into your landscape designs
How to analyze problems in terms of design and physical form
Various dimensions of professional practice, including management and professional ethics
The history and practice of garden and landscape design
Over 40 years of excellence.
Established in 1977, UCLA Extension's Landscape Architecture Certificate program is designed for working professionals who already have at least a bachelor's degree. It is a rigorous, 3-year program that prepares students to enter the field of landscape architecture upon completion of the curriculum. 
The Landscape Architecture Certificate program is designed to give students a strong foundation in the design, technical, and theoretical aspects of the discipline. The curriculum is structured as a sequence of design, technical, and breadth courses. The goal of the program is to integrate these three areas into a single body of knowledge so that each segment is understood in the context of its relevance to the others. 
Show More
Expect more from your education.
Since 1983, the Landscape Architecture program at UCLA Extension has been committed to helping candidates become licensed landscape architects. 
This program teaches students how to move through the entire design process from concept to construction documents. The emphasis on practical applications, over the theoretical, prepares students to immediately and confidently enter the profession of landscape architecture.
Amy Hite
Landscape Architecture Certificate Graduate
Annual Student Show
What our certificates have done for our students.
85%
feel a certificate helped them enhance their careers
1 in 4
received a salary increase after starting a certificate program
50%
switched careers after completing a certificate program
85%
recommend a certificate program to others
Source: UCLA Extension Certificate Graduates Survey
Courses
Click below to view the required and elective courses, if applicable, for this program.
Electives
Students must complete 6 units of elective coursework.
New students will begin this program in either Summer or Fall quarter. A Bachelor's Degree is required for application.
This program is a total of 111 quarter units. Estimated tuition per credit hour is $249.59.
Estimated Cost Breakdown
All courses in this program are paid for individually, unless otherwise noted. An application form is required to establish candidacy in this program. From the 'Apply Now' button, complete the online application and pay the application fee if applicable.
Application & Candidacy Fee
300.00
Estimated Program Tuition
27705.00
Estimated program textbook/materials
5500.00
*The Application & Candidacy Fee establishes your candidacy in the program for a period of time covering normal progress toward completion and may allow you to access a variety of program benefits.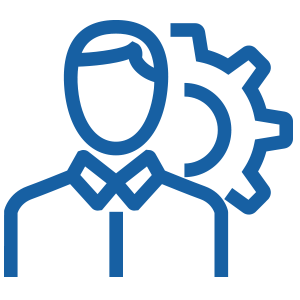 Internships
Available
**Federal Financial Aid Gainful Employment Disclosures
The U.S. Department of Education requires colleges and universities to disclose certain information for any financial aid eligible program that, "prepares students for gainful employment in a recognized occupation". This information includes program costs; occupations that the program prepares students to enter; occupational profiles; on time completion rate; and for the most recent award year: the number of students who have completed the program, the number of students who complete the program within the estimated duration, the job placement rate, and the median Title IV and private loan debt incurred by those who complete the program. For gainful employment information for this program, visit our Financial Aid page.
Contact Us
Speak to a program representative. Hours: Mon-Fri, 8am-5pm.
310-825-9414

landscapearchitecture@uclaextension.edu
Programs you may also like...